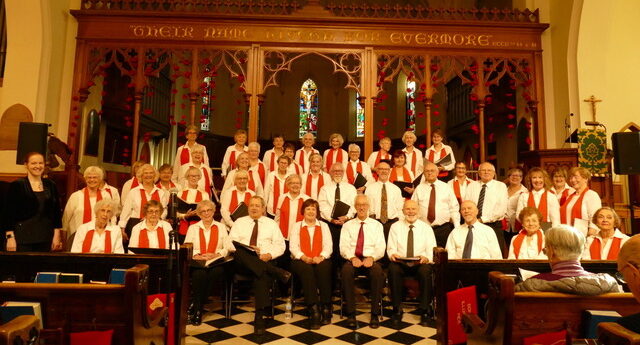 We are delighted to announce our fall season begins September 11, 2023 at 1pm at Scarboro United Church, in Marilyn Perkins Hall, ending November 27, 2023, with performances at two seniors lodges on December 4 and 11, 2023.

We look forward to warmly welcoming back our current members as well as any potential new members, who are very welcome to attend two rehearsals at no cost, before deciding if they would like to join. Membership dues are $200 per season.

Our esteemed Director, Karen Nell-Bennett, will lead us into her seventh season, accompanied by Gaylene Hennan.

Our winter season begins January 8, 2024 and ends just before Mother's Day with a final concert at Scarboro Church in the Sanctuary on May 5, 2024, admission by donation.

Sincerely,
Linda Rainey
President, Westside Singers
---
---
Come sing with us!
We sing for our own enjoyment and growth and for the opportunity to perform and to share our music with others.
The Westside Singers of Calgary is a non-auditioned, four-part, senior choir formed in 1987 by Marilyn Perkins. Now with about 50 members, the choir loves to sing and socialize together.
Visit our Frequently Asked Questions page for more information about the choir and how you can participate!